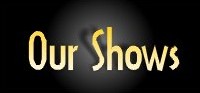 CNN Radio News…..Top of every hour. Local news from Metro Networks Immediately follow CBS Market Watch...10 minutes before each hour
| | |
| --- | --- |
| 6:00am - 9:00am | Pendzer u Svijet with your host Mensur Hatic |
| 9:00am - 12:00am | The good morning show with Joe Barrale playing big band and adult standards |
| 12:00pm - signoff | Pendzer u Svijet with your host Mensur Hatic |
Some of the best and most original weekend specialty shows
| | |
| --- | --- |
| All the shows you love…….. | |
| | or will grow to love |
Saturday:

Swingtime
7:00 am -8:00am… All the best of new and old swing music with your host John Jackson.
christian science sentinel program 8:30 am to 9:00 am
9:00 am - 10:00 am .... Old Time Radio Shows with host John Jackson
The Bosnian Association Hour 10:00am -12:00pm News and Entertainment for the Bosnian community with various hosts.

Hispanic Programming
12:00pm - sign-off. Spend day south of the border with Mexican music. Listen to the lively and romantic sounds of traditional and current favorites of Mexico from yesterday and today,a music festival of traditional and modern hispanic favorites from the carribean, to Spain, to Mexico. It's quite a variety for your saturday enjoyment
Sunday:.
8:00 am to 8:30 am "christian science bible lesson"

8:30 am to 9:00 am "christian science sentinel program"
For Your Ears Only 9:05 am - 10:00 am Guests from across the right-left spectrum on critical policy and political issues.Plus news and views on health, science, technology ,the economy ,food ,arts and entertainment with producer and host David Alpern
Voice of West Bosnia
10:00am - Noon..with various hosts
The Croatian Hour
Noon -1:00 pm...Join your energetic host, Jelena , for a home away from home to the considerable Croatian population of St. Louis. Jelena Smojver airwaves with traditional and contemporary music as well as guests and reports of events important to the Croatian people.
The Joe Tucci Italian Music Hour
1:00 pm - 2:00 pm... It's the return of longtime St.Louis Italian music host Joe Tucci and friends. Many years past on many St.Louis radio stations. Joe returns each week , with wonderful conversation and great Italian favorites. Its great for all! Tune in and tell your friends that Joe Tucci is back on the air.
German Talk Radio
2:00 pm - 3:00 pm...A look at the old country through the news, weather, and music brought to you by John McKinistry and friends...You will also learn about local events geared toward the German community in St. Louis.
Polish Polka Program 3:00 pm - 4:00 pm...with your long time host Anthony Kaminski. A great hour of traditional and modern polka favorites.
Polka Plus
4:00pm - 5:00pm...An extra hour of Polka fun and song with Anthony and John (J.J.) Jackson
Radio Behar Bosnian Show
5:00 pm - signoff... Music, news and conversation for the enjoyment and feeling of home for the growing Bosnian population in St. Louis. Join your hosts Mohammed and Maurat for this inspirational offering.
Copyright ©2012 Birach Broadcasting Corporation. All Rights Reserved.